Most Expensive Hirst artworks at auction
The Golden Calf, £10.3 million GBP, September 2008
Sotheby's, London
The richest living British artist, within the space of some 20 years, Damien Hirst's at auction set numerous records. However, the most expensive Damien Hirst artwork ever sold at auction was the iconic "The Golden Calf" which sold in 2018 at Sotheby's for £10.3 million GBP. The work features a bull calf with solid 18-carat hoofs, horns and a golden disc on its head suspended in formaldehyde solution. Ironically, the work failed to pass the estimate by the auction house of £8,000,000-12,000,000 GBP.
Hirst has constantly managed to create artworks that have resonated with collectors across the world. Themes of life and death, pharmaceuticals, decay and god abound in his oeuvre. Indeed, within the most expensive Hirst artworks ever sold we see this repetition of themes have featured in some of, if not all, of his artworks that have commanded the highest prices.
Arguably Damien Hirst's most famous series of works, his animals suspended in formaldehyde solution were presented at Sotheby's, Damien Hirst – Beautiful Inside My Head Forever (Evening Sale) on 15 September 2008 in London. The Golden Calf was the artwork of the evening that sold for the highest amount.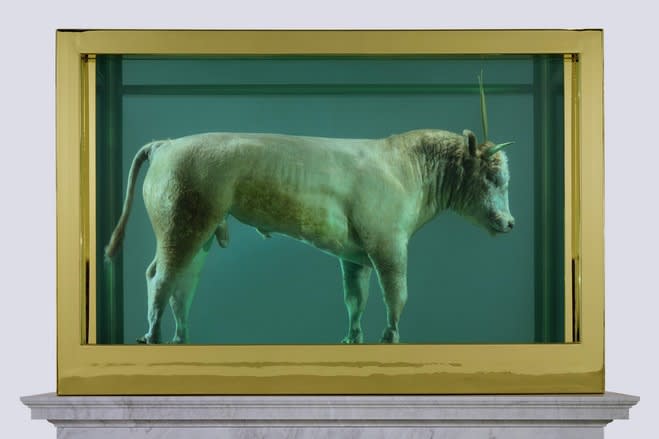 Lullaby Spring, £9.6 million GBP, June 2007
Sotheby's, London
Emblematic of the artist's interest in pharmaceutical wares, the second highest achieving Damien Hirst artwork at auction was Lullaby Spring which sold for £9.6 million GBP at Sotheby's Contemporary Evening Auction in London on 21 June 2007. This record price at the time made him Europe's most expensive living artist. However, writing in The Guardian on the work, journalist Germaine Greer was less impressed stating, "Damien Hirst is a brand, because the art form of the 21st century is marketing." Lullaby Spring consists of a steel and glass cabinet holding 6,136 individually painted pills and was part of a series of four pill cabinets known as Lullaby, The Seasons. On the work, the artist has said "I started trying to find out what all the drugs were. In the end, coming from that background of colour arranging, I can't resist doing it in terms of colour. Everything is done in terms of colour and what it looks like." (the artist cited in Exhibition Catalogue, Naples, Museo Archeologico Nazionale, Damien Hirst: The Agony and the Ecstasy, 2004-05, p. 106)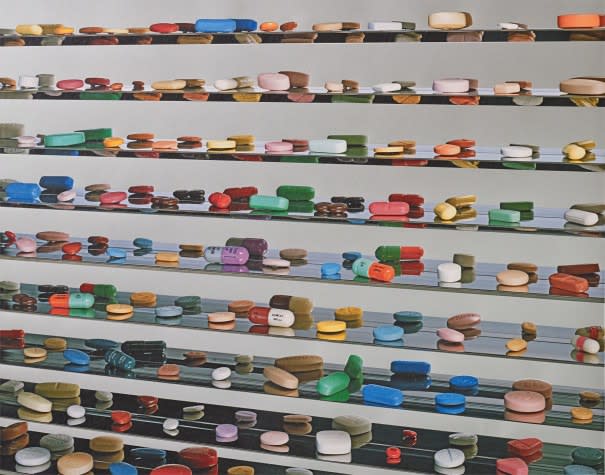 The Kingdom, £9.6 million GBP, September 2008
Sotheby's, London
Continuing the theme of preserved animals, the third most expensive Hirst artwork to sell at auction sold in the same auction as The Golden Calf. One of Hirst's best known preserved animals, the shark,features in his work The Kingdom which sold for £9.6 million GBP at Sotheby's, Damien Hirst – Beautiful Inside My Head Forever (Evening Sale) on 15 September 2008 in London far exceeding its £4,000,000-6,000,000 estimate.
AWAY FROM THE FLOCK, £5.8 MILLION GBP
CHRISTIE'S, NEW YORK
Away from the Flock is one of a group of sculptures collectively entitled Natural History, that Hirst initiated in 1991 with what was to become one of his most famous works, a tiger shark floating in a giant formaldehyde-filled tank, entitled The Physical Impossibility of Death in the Mind of Somebody Living (reproduced Damien Hirst, pp.120–1). Created in 1994, the year before he was awarded the Turner Prize, Away from the Flock is one of the most iconic artworks of Damien Hirst's career. The work sold within 30 seconds at Christie's, New York after a ferocious round of bidding that saw it close for £5.8 million GBP.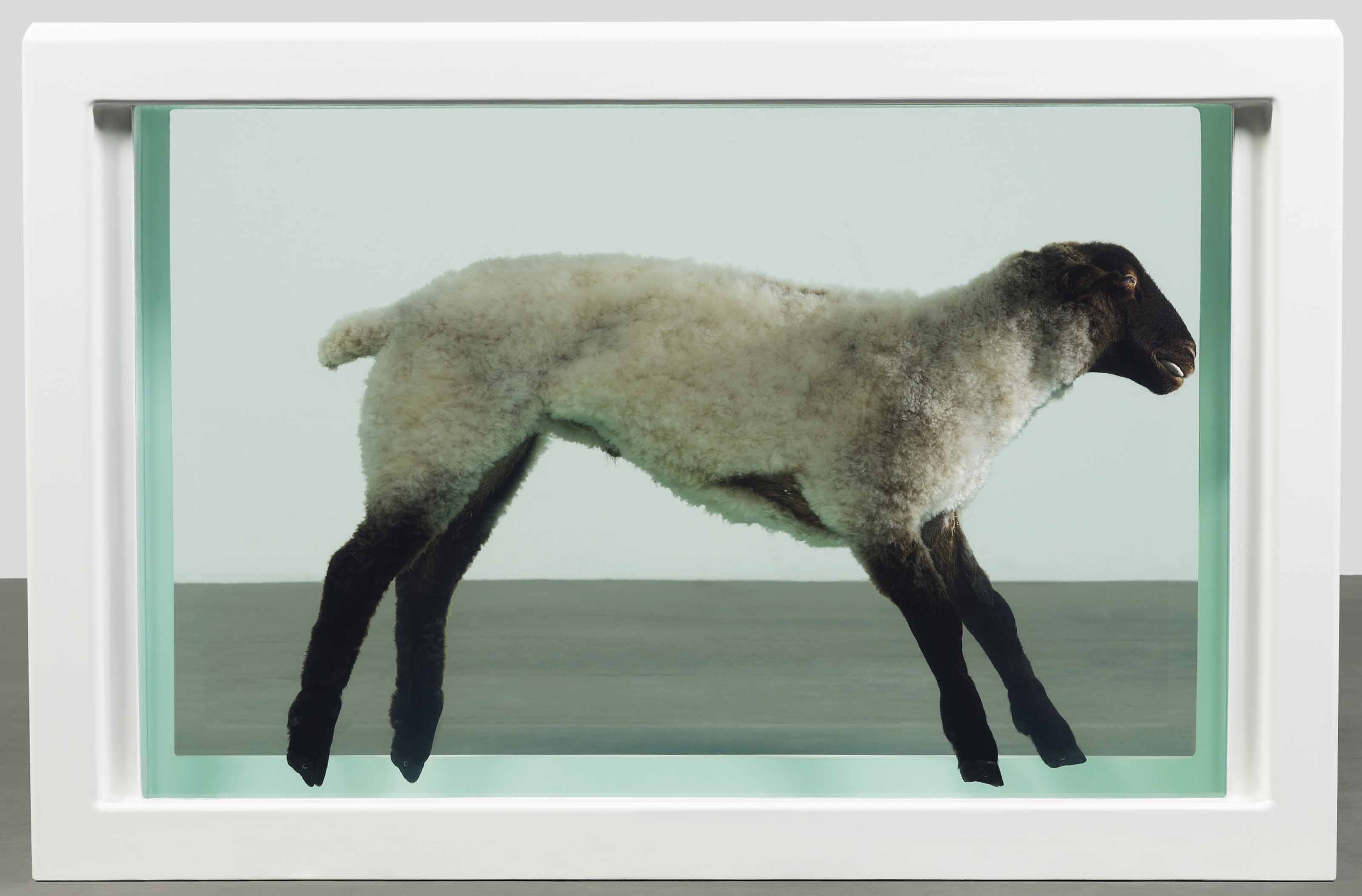 WHERE THERE'S A WILL, THERE'S A WAY,£5.5 MILLION GBP, FEBRUARY 2008
SOTHEBY'S, LONDON
Held on Valentine's Day, 2008, Sotheby's, Bono and Damien Hirst launched the auction house's first (red) charity auction. Curated by Hirst, the auction aimed to raise funding to fight against aids. Bono first discussed the idea with Hirst two years prior while they were holidaying together in the south of France. 'Basically, he took me out on a boat, got me very drunk and asked me to do it,' said Hirst. 'It has taken two years, but now we've got there'.
Hirst began by sending handwritten letters to about 50 artists, asking them to donate a work. 'I thought the personal touch would make all the difference,' he said, 'It was an exercise in the fine art of guilt-tripping.' He received 'about 20 refusals, some for good reasons, some from artists who just didn't want to do it'. The highest selling work of the evening was Hirst's Where There's A Will, There's A Way, one of seven works the artist donated to the sale, which achieved £5.5 million GBP - adjusted for inflation 2023..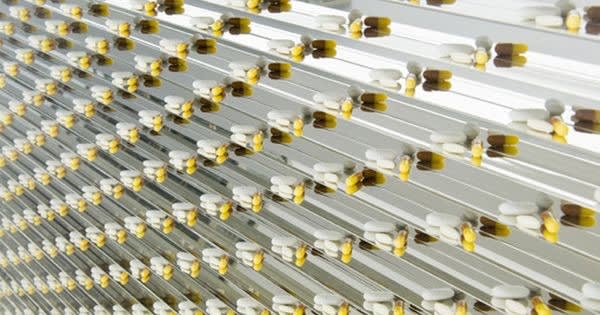 Fragments of Paradise, £5.2 million GBP, September 2008
Sotheby's, London
Another work from his 2008 mega-auction at Sotheby's, Fragments of Paradise continued the theme of cabinets and was, at the time, his first in a new series. Instead of pills, the cabinet in question contained diamonds and sold for nearly 5 times its pre-sale estimate of £1,000,000-1,500,000 GBP. Diamonds would be used in the most famous and Hirstian of all his works, "For the love of God" a diamond encrusted skull that sold privately for a reported £100 million USD. Between 2008-11, Hirst made 14 gemstone cabinets showing diamonds and other gemstones, however, none have sold for more than Fragments of Paradise on the secondary market.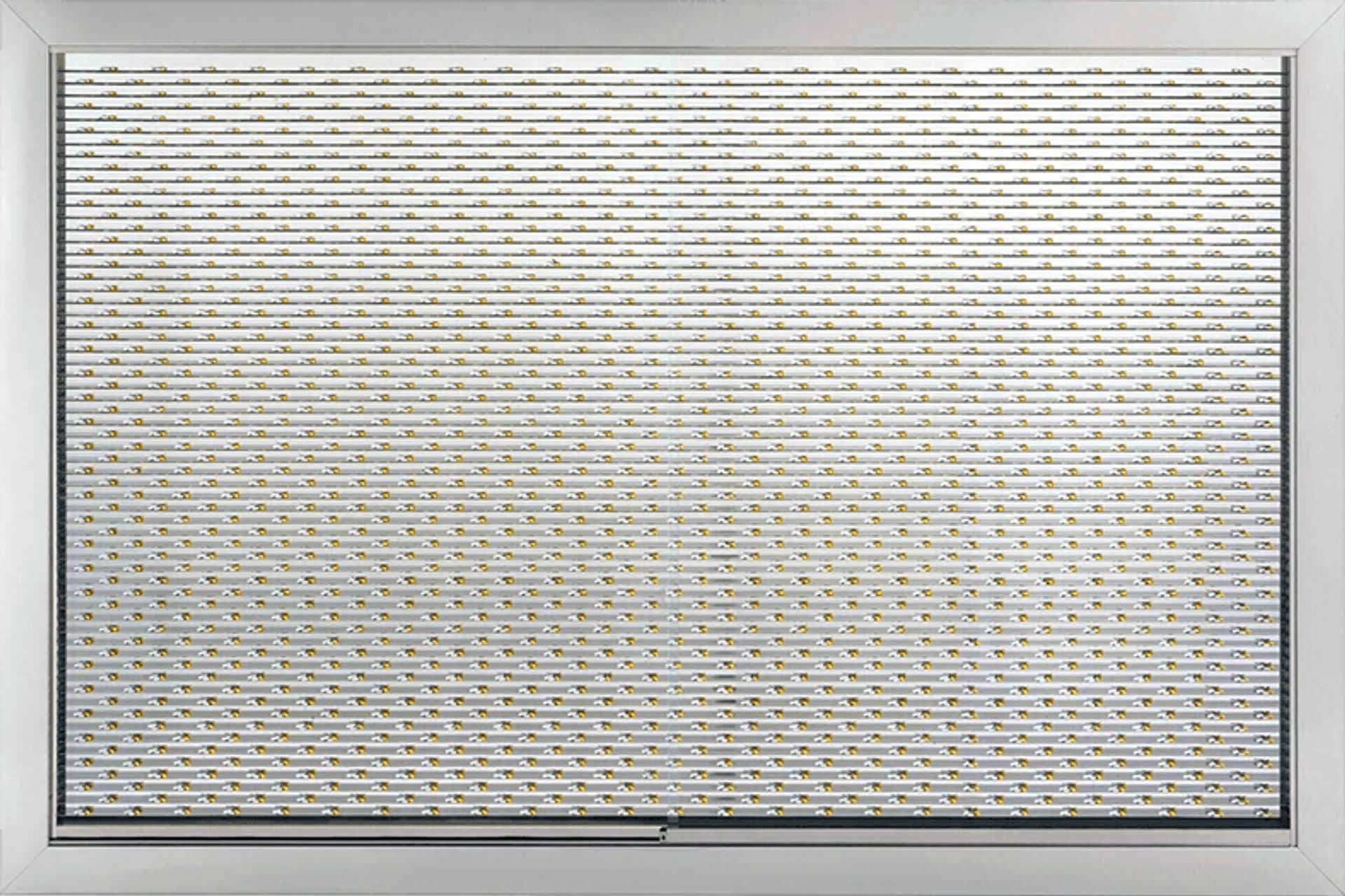 Eternity, £4.7 million GBP, October 2007
Phillips, London
Throughout his career Hirst has repeatedly used the butterfly in his works. Whether in printed editions such as The Souls of Jacob's Ladder or Memento, or even with 2022's The Empresses release, butterflies are commonly associated with the artist. Perhaps the most famous of Hirst's butterfly works is Eternity which was part of his "Kaleidoscope' butterfly-wing paintings which sold for an impressive £4.7 million GBP at Phillips's Contemporary Art Evening Sale in London in October 2007. Within the catalogue notes, the auction house writes, "Damien Hirst has gained his international status as a contemporary artstar by using animals such as cows, pigs, sheep, sharks, flies and of course butterflies as the central focus of some of his most ambitious and successful works to date."

Happy Life Blossom, £4.5 million GBP, May 2022
Sotheby's, New York
Inspired by beauty, life and death Happy Life Blossom forms part of Hirst's most recent series of paintings dubbed the Cherry Blossoms. The diptych sold for £4.5 million GBP at the Now Evening Auction at Sotheby's in New York in May 2022. Happy Life Blossom affirms Hirst's joyful infatuation with colour. In the artist's words, "I believe all painting and art should be uplifting for the viewer... I love colour. I feel it inside me. It gives me a buzz." (Damien Hirst, I Want to Spend the Rest of my Life Everywhere, with Everyone, One to One, Forever, Now, London, 1997, p. 246). Accompanying the work, Sotheby's poignantly wrote, "Executed in 2018, Happy Life Blossom belongs to Hirst's recent series of Cherry Blossom paintings that he completed in his time spent in the isolation of his studio during the COVID-19 lockdown, a dreary moment to which he responded by creating paintings imbued with radiant positivity."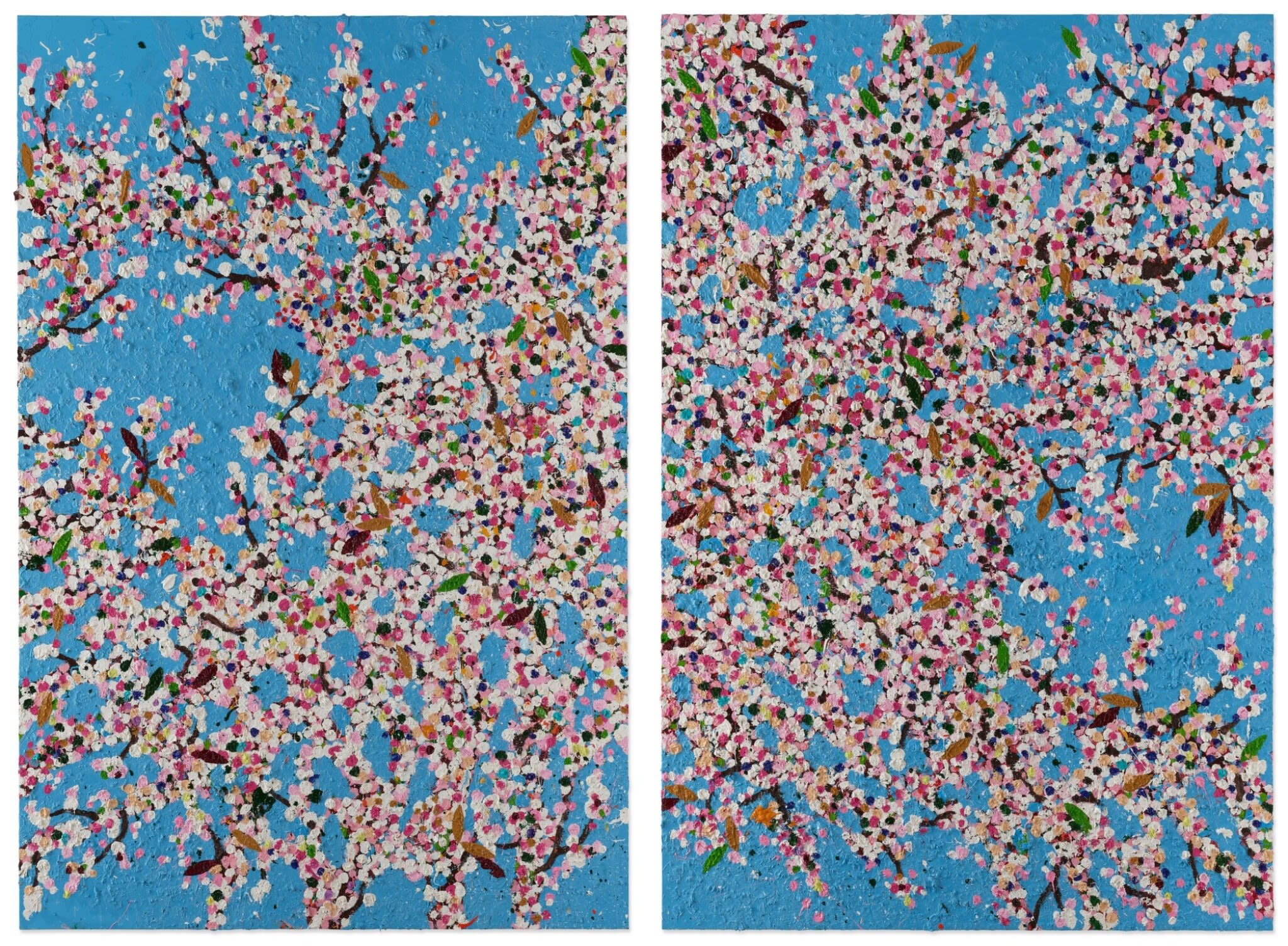 The Void, £4 million GBP, May 2017
Phillips, New York
The largest and earliest of Hirst's pill cabinets, The Void, sold for £5,2 million USD - some £4 million GBP adjusted for 2023 inflation. On the work, Italian Art Curator and Writer, Francesco Bonami said "Each pill, hand-crafted as its own sculpture, represents a state of mind and the way we as individuals today can control the feelings in our bodies and minds. As one of the earliest works in this series, the artist's hand is more evident than in examples that have followed. The work is really a cornerstone of Damien Hirst's career, that has been largely defined by the artist's meditation on the human condition in contemporary society." View more results from the auction catalogue notes here.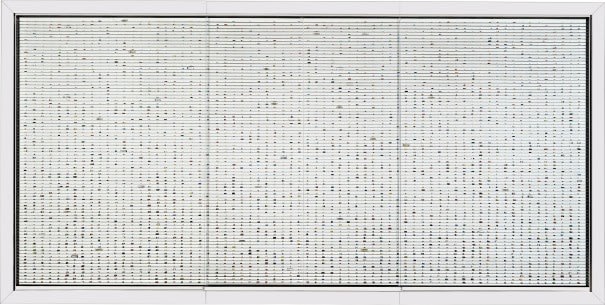 Lullaby Winter, £3.7 million GBP, May 2007
Christie's, New York
The record that never was - Lullaby Winter, part of of a series of four pill cabinets known as Lullaby, The Seasons, the work set a new record at the time. However, as the buyer never paid for the work Christie's having guaranteed the work. Had to keep it. Released for sale nearly a decade later, it achieved £2 million GBP at their auction in February 2015. The lot essay states, "Executed in 2002, Damien Hirst's Lullaby Winter appears to be a monumental altar to medicine. With its clinical gleam and the reflections of the mirrored background, the myriad different pills are presented as beautiful, colourful commercial objects. They are full of promise, of potential, of power. And at the same time, the overwhelming entirety of this assemblage is strikingly impressive in its own composition, in its formal presentation. Lullaby Winter manages to touch upon many of Hirst's key concerns: medicine, death, life, reality, art and its curative powers, while also having its own striking formal aesthetic presence."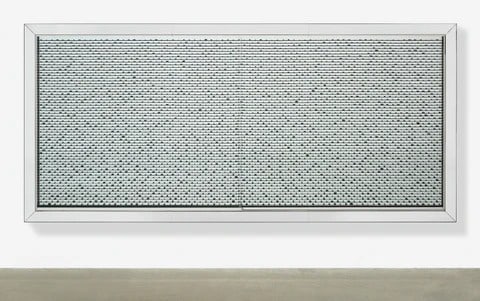 Explore our collection of
Damien Hirst original art for sale
, or our selection or contact Andipa Editions to
buy Damien Hirst prints
. For more information and to speak to Andipa, contact
sales@andipa.com
or call +44 (0)20 7581 1244.