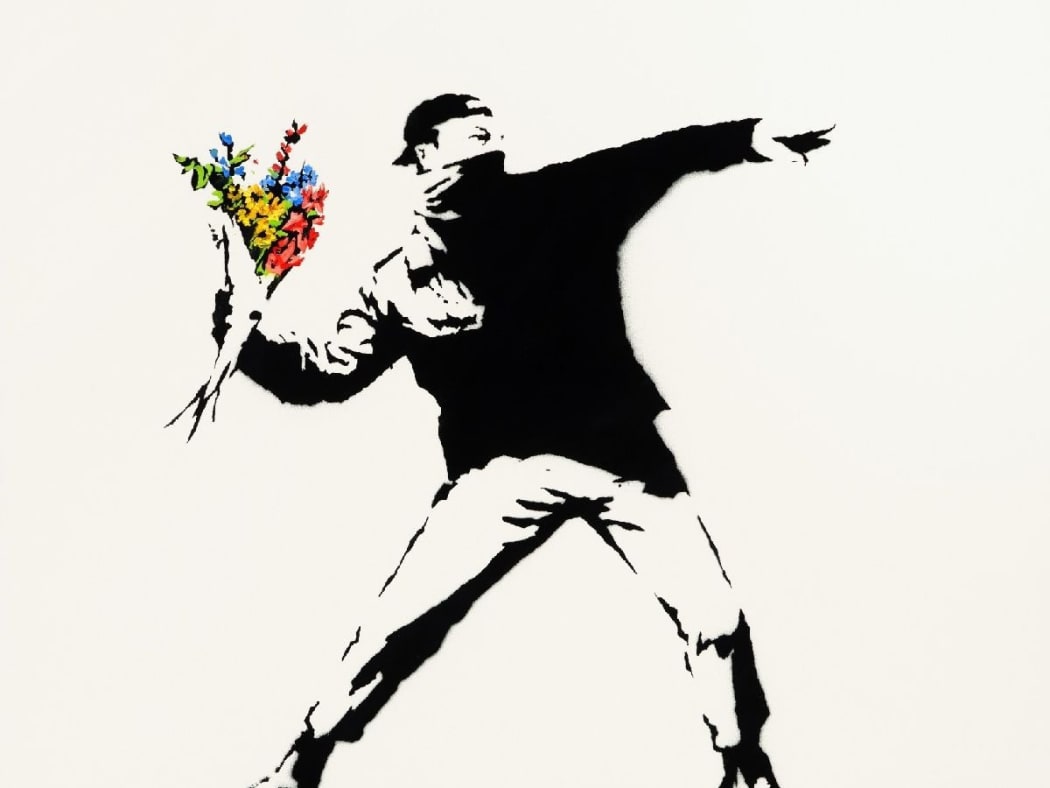 How much does an original Banksy cost?
The value of Banksy's artworks have risen enormously since their release over the last 20 years. Prices in 2023 for original Banksy artworks can vary depending on three key factors: popularity of the image, edition size, condition and if the work is signed or unsigned. Generally speaking, an original Banksy painting can cost between £200,000 - £300,000 GBP. Prices for signed prints can start from around £35,000 GBP and unsigned works from about £12,0000 GBP. Below we share an original price list from publishers Pictures on Walls. Read more about the most expensive Banksy artworks.
One of the most common questions that we are asked when collectors and visitors to Andipa are interested in the prices of Banksy paintings is:
Who exactly is Banksy?
Many theories can be found online and in printed media as to the presumed identity of the famous street scribbler. There is much speculation as to the identity of Banksy and some of the most common names that can be found are Rob Del Naja from Massive Attack, Jamie Hewlett (of Gorillaz and Tank Girl fame), Bristol-born public schoolboy Robin Gunningham and Art Attacks Neil Buccanan. What remains clear, is that the artist wishes for his identity to remain anonymous and we repeat exactly what we say to the question: who is Banksy? We do not know.
How does Banksy make money?
Like many artists, Banksy's income is earned through a variety of channels. In his early days, he would have earned money directly from his print and artworks sales - usually split on a 50/50 basis with a gallery and or publisher. With his increasing success, he would have most likely built up a following of private collectors who would purchase directly from Banksy in a primary market sale. Banksy will also earn money from sales of his artwork at reputable auction houses and galleries through the Artist Resale royalty which is where a percentage of the sale is collected by the agency DACS and redistributed to Banksy via Pest Control Office who are responsible for authenticating Banksy artworks and his business dealings.
Most famous Banksy artwork?
With such a strong body of works, Banksy has produced iconic images over the course of his 20 year career. Possibly the most famous and enduring of these artworks is Girl with Balloon which depicts a young girl reaching out for a heart shaped balloon. Other works include Love is in the Air which first appeared in Palestine and his suite of rat motif works such as Love Rat, Gangsta Rat amongst others. Explore more about Banksy's most popular artworks.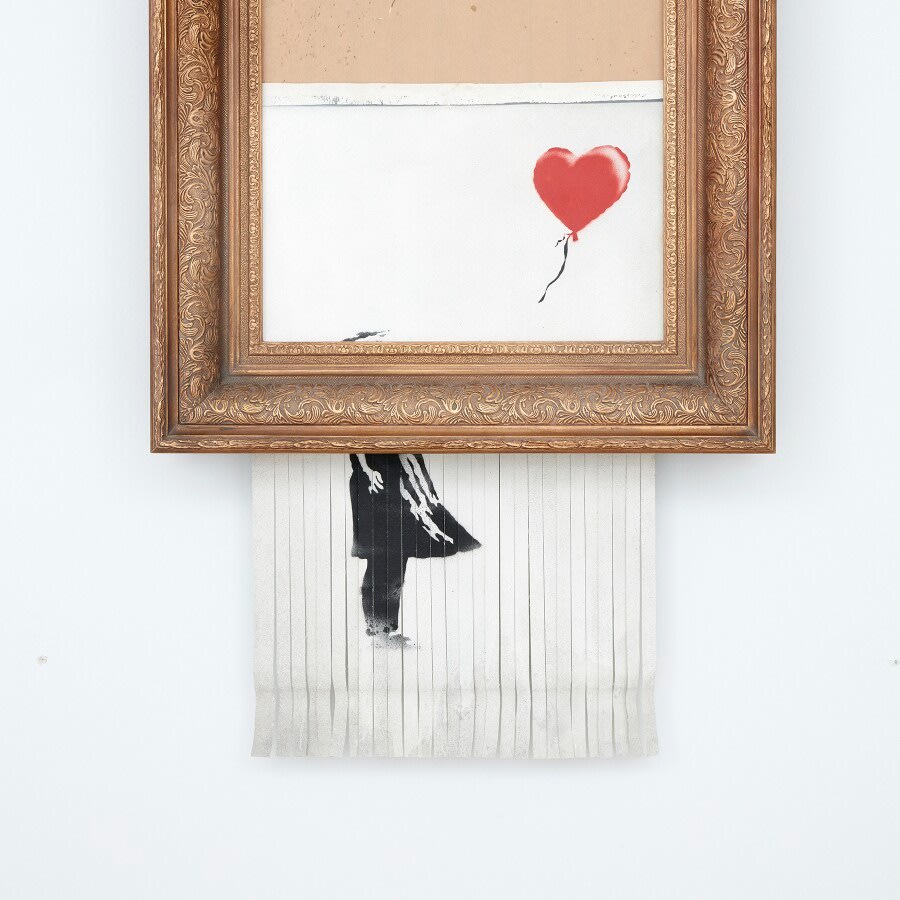 For more information about our Banksy original art for sale, contact Andipa via
sales@andipa.com
or call +44 (0)20 7581 1244.