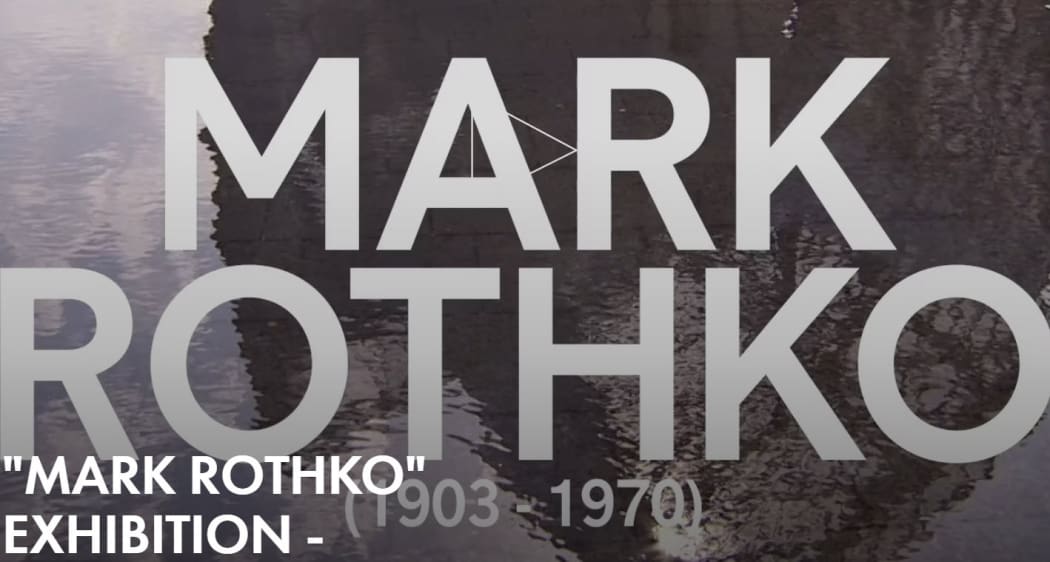 18 October, 2023 - 2 April, 2024
The Fondation Louis Vuitton proudly presents the first comprehensive retrospective of Mark Rothko's (1903-1970) work in France since the landmark exhibition at the Musée d'Art moderne de la Ville de Paris in 1999. This extraordinary retrospective brings together a remarkable collection of 115 artworks sourced from prominent international institutions, including the National Gallery of Art in Washington D.C., the Tate in London, and the Phillips Collection in Washington D.C., as well as from esteemed private collections, including the artist's own family collection.


Spanning across the entirety of the Fondation's exhibition spaces, this captivating journey traces Rothko's remarkable career, from his earliest figurative compositions to the iconic abstract pieces for which he is renowned today.


The exhibition begins with a glimpse into Rothko's formative years, featuring intimate scenes and urban landscapes that dominated his work during the 1930s. This period includes visions of the New York subway, showcasing the artist's early talent and fascination with the city's rhythm and energy. Rothko's transition to a repertoire inspired by ancient myths and surrealism is also explored, revealing his poignant exploration of the human condition during the tumultuous era of World War II.


By 1946, Rothko underwent a profound shift towards abstract expressionism. The initial phase of this transformation is evident in his Multi-forms, where chromatic masses appear suspended in a delicate equilibrium on the canvas. This evolving phase ultimately leads to Rothko's celebrated "classic" works of the 1950s, characterised by overlapping rectangular shapes, guided by binary or ternary rhythms, and defined by a palette that includes shades of yellow, red, ochre, orange, blue, and white.


A remarkable highlight of the exhibition is the presentation of Rothko's iconic Seagram Building commission from 1958. Originally intended for the Four Seasons restaurant in New York, Rothko ultimately decided to retain the entire series, donating nine of these paintings to the Tate Gallery in 1969. This series, distinguished by its deep red hues, is showcased in an exceptional display within the Fondation exhibition.


In 1960, the Phillips Collection inaugurated the first "Rothko Room" dedicated to the artist, a space designed in close collaboration with Rothko himself. This room is thoughtfully recreated within the exhibition. Rothko's influence extended globally, as evidenced by the 1961 Museum of Modern Art retrospective that traveled to major European cities.


The 1960s marked another chapter in Rothko's career, with notable commissions such as the Rothko Chapel in Houston, which was completed in 1971 and bears his name.


Throughout his later years, Rothko explored darker tones and muted contrasts, yet he never entirely abandoned his vibrant palette, as evidenced by select works from 1967 and the last red painting found unfinished in his studio. Interpretations of his art, particularly the 1969-1970 Black and Grey series, must transcend simplistic associations with depression and suicide.


These works are displayed in the towering space of the Frank Gehry building, adjacent to Alberto Giacometti's monumental sculptures, creating an environment that closely aligns with Rothko's vision for an unrealized UNESCO commission.

The enduring questions posed by Rothko's work, his yearning for a wordless connection with viewers, and his steadfast refusal to be pigeonholed as a mere "colourist" provide the foundation for a fresh interpretation of his multifaceted legacy in this exhibition.


Curated by Suzanne Pagé and Christopher Rothko, along with François Michaud and Ludovic Delalande, Claudia Buizza, Magdalena Gemra, and Cordélia de Brosses, this retrospective offers an unparalleled opportunity to immerse oneself in the profound and ever-evolving world of Mark Rothko's artistry.