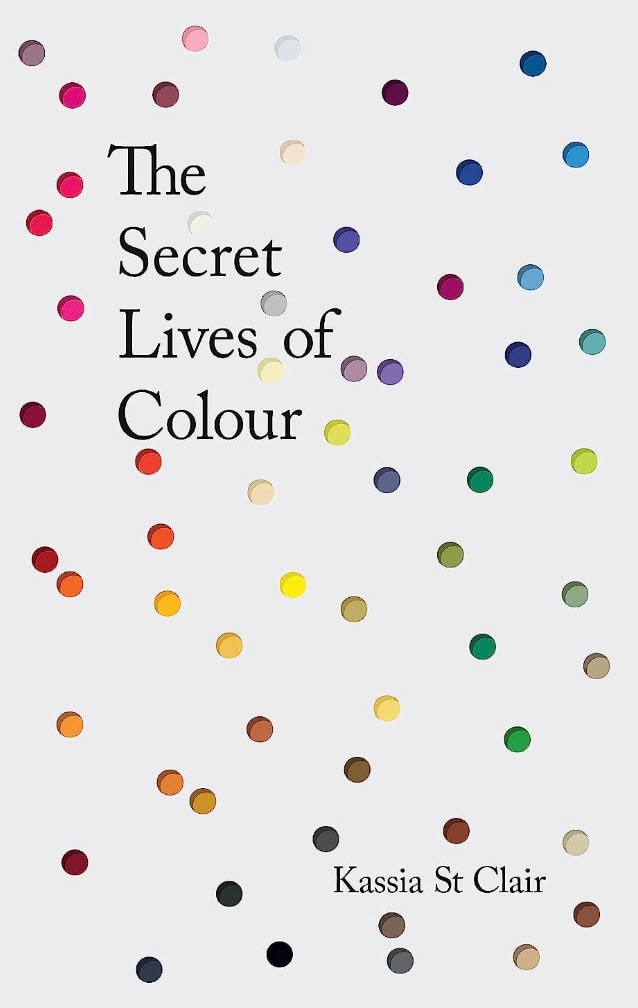 From the vibrant red of cochineal to the royal purple of Tyrian dye, this book vividly explores the stories behind 75 different colours, unravelling their origins, symbolism, and their role in art, culture, and commerce. St. Clair's extensive knowledge of art history, anthropology, and chemistry is evident in her engaging narratives, providing readers with a wealth of information that both educates and entertains.


One of the book's notable strengths is its ability to transcend the purely visual aspects of colour and delve into the emotional, societal, and historical dimensions associated with each shade. St. Clair effortlessly connects colours to significant events, personalities, and cultural movements, revealing how colours have shaped human experiences and influenced societal norms throughout history.

Reading this book within the four walls of Andipa and, from time-to-time, glancing up from the pages to see the vivid colours on our walls gave a richness and new perspective on the artworks themselves. Examples include the explosion of colours by Damien Hirst's 'Beautiful I Don't Want to Be a Dead Artist Painting' and Marc Quinn's 'Psychopsis Krameriana Nurseries' jusxtaposed against the simple black and white drawings of Henri Matisse.


The narrative style of "The Secret Lives of Colour" is accessible, making it appealing to readers of all backgrounds. St. Clair expertly balances historical facts with intriguing anecdotes, painting a vivid picture of each colour's journey through time. Her storytelling prowess breathes life into the hues, allowing readers to fully appreciate their hidden stories and understand their impact on human perception and creativity.


Another commendable aspect of this book is the meticulous attention to detail in its presentation. Each color is accompanied by the rich colours themselves, showcasing how colours have been used in art, design, and fashion. These visual representations enhance the reading experience, allowing readers to visualise the colours being discussed and further immersing them in the subject matter.


But "The Secret Lives of Colour" is more than just a book about colours; it is a celebration of our shared human history and the extraordinary ways in which colours have influenced our lives. St. Clair's passion for the subject shines through every page, making this book an absolute delight for anyone interested in art, culture, or simply the sheer beauty and diversity of colours.

To buy original artworks by Matisse, Quinn and Hirst please contact Andipa on +44 (0)20 7589 2371 or email us on sales@andipa.com